August Monthly Newsletter
In this issue: price increases, game hosting, a partnership, and more.
📅 Published September 1st, 2023 by Faisal N
New Customer
This month, we have made a website and store for Matrix Network with full support with Stripe and integration with our CMS.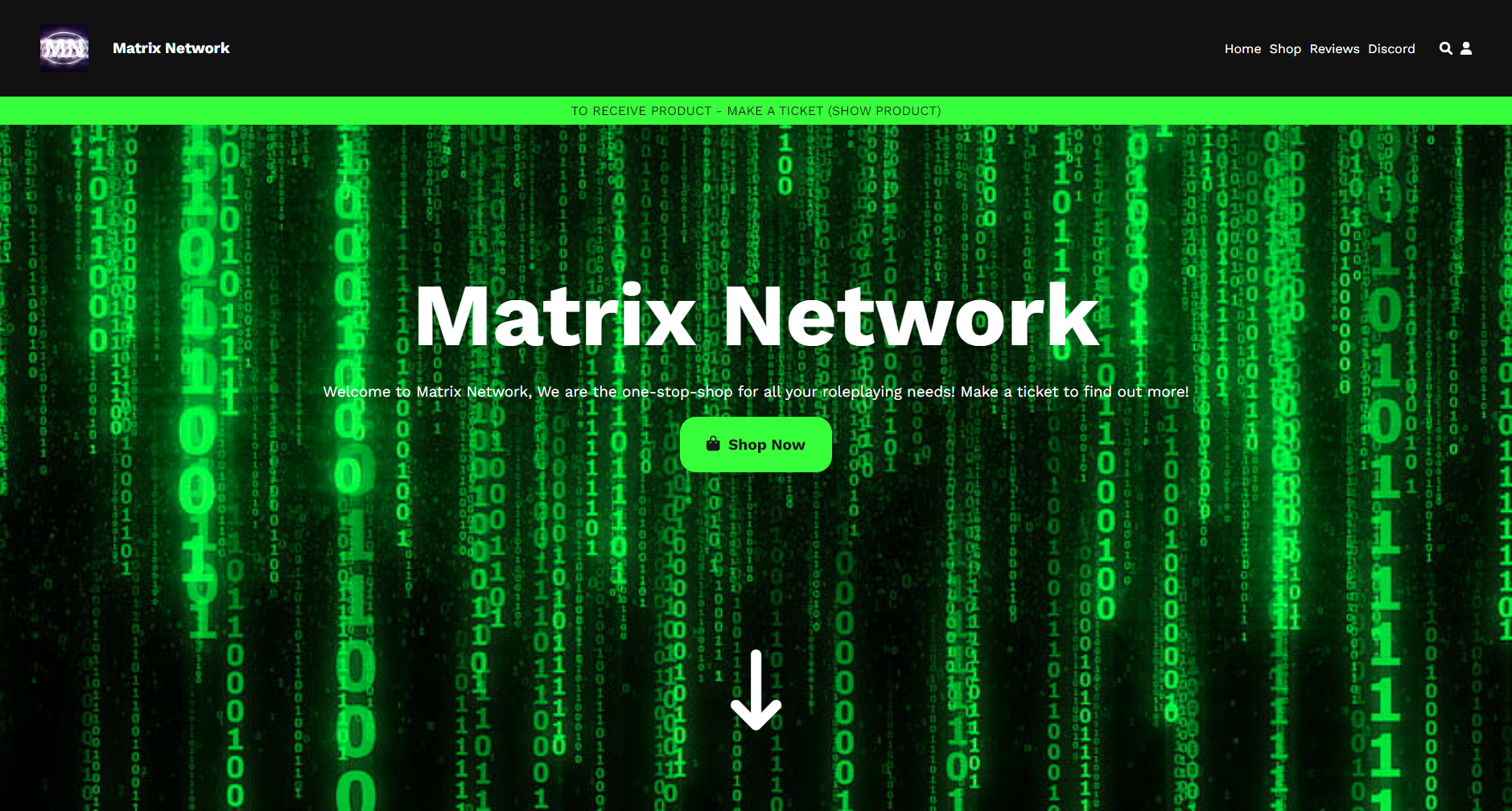 This website was made by Faisal N and MaybeThisWillDo.
No more Venmo
We no longer accept Venmo as a payment method. We have had a lot of issues with Venmo in the past, and we have decided to stop accepting it as a payment method. We apologize for any inconvenience this may cause.
Domain Price Increase
.com and .xyz domains are increasing in price globally by +14%. If you currently have a .com or .xyz domain registered with us, we encourage you to secure your current low price for future years by creating a ticket. New users can also secure the low price before it disappears for good.
Backup Nameservers
We have ran into issues with our normal and enterprise nameservers registering on some domain registrars, such as GoDaddy and Namecheap. Our backup nameservers, which have the fix implemented, have been created as ns1.dangoweb.faisaln.com & ns2.dangoweb.faisaln.com in case your domain registrar does not accept our normal or enterprise nameservers.
Bot & Game Hosting
Bot Hosting has been fixed and it has been added back to the Portal. With our new partnership with Erebus Hosting, we now offer affordable Minecraft, Counter-Strike: Global Offensive, Ark: Survival Evolved, Insurgency, Garrys Mod, Team Fortress 2, Rust, and GTA San Andreas Multiplayer Game Hosting. Both Bot and Game Hosting are available for purchase on Dango Portal.
Partnership with Erebus Hosting
We have partnered with Erebus Hosting to provide you with affordable game and bot hosting. Erebus Hosting is a game hosting company that provides affordable game hosting for Minecraft, Counter-Strike: Global Offensive, Ark: Survival Evolved, Insurgency, Garrys Mod, Team Fortress 2, Rust, GTA San Andreas Multiplayer, and more, as well as bot hosting with support for Node.js and Python bots. You can visit their website at erebushosting.com.
IP Change
Our IP has changed to 54.39.115.224. This has been done automatically for users using our CNAME record or nameservers; no action is required. For everyone else, your domain must be pointing to the new IP for your site to resolve. Resellers, make sure to change the IP for yourself and all clients.